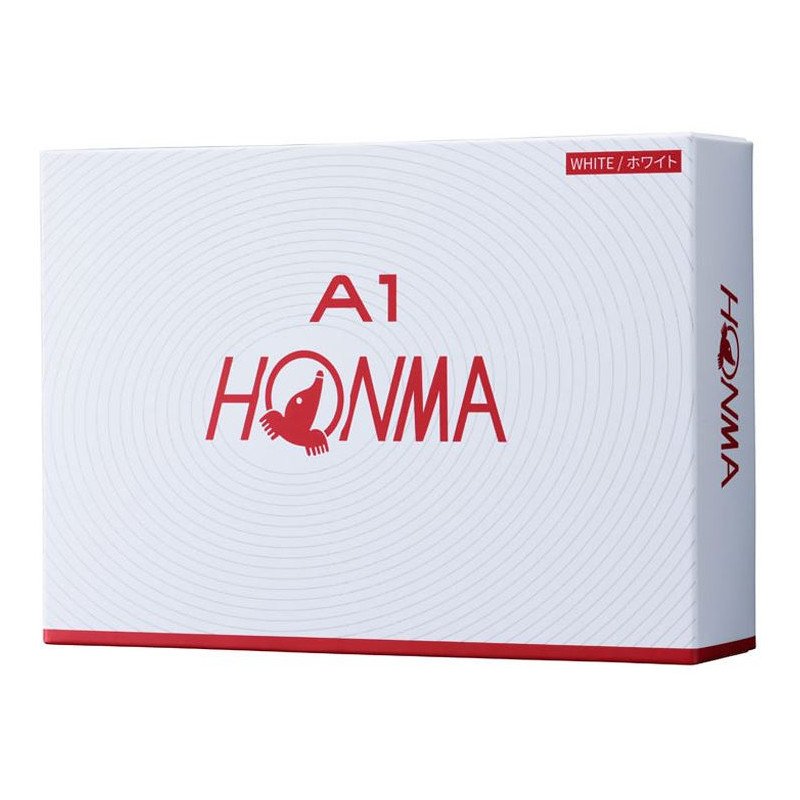  
HONMA - 12 Balls - A1 - White
2-piece balls for distance and direction
Introducing the new Honma A1 2-piece ball, which offers something different for golfers who fight a slice and want straighter balls.
About 20% softer than the D1 ball, the lighter core and cover help reduce side spin and make for more consistent shots.
The new Honma golf ball line offers something for every golfer
- Those with lower swing speeds wanting more distance and consistency off the tee
- And others with higher swing speeds who prefer more feel and spin when approaching the greens.
Features:
- Softer core
- 383 advanced dimples
- 2-piece design
9 other products in the same category: