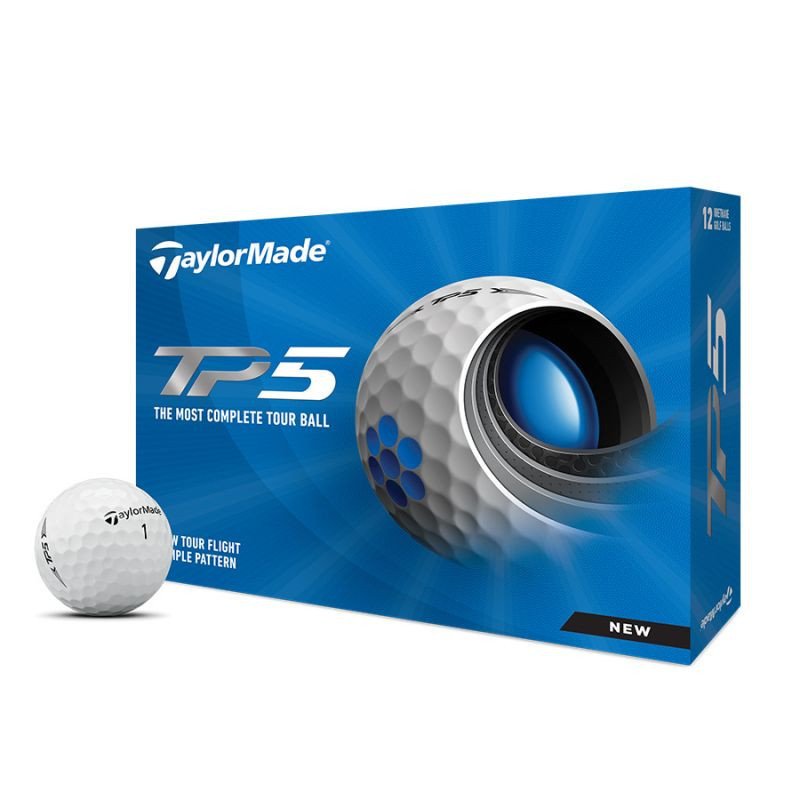  
TAYLOR MADE TP5 - 12 Balls
This premium golf ball is the most complete tour quality ball available, with 5 layers dedicated to distance, spin and control, all to give you an unprecedented level of performance.
The newly redesigned TP5 technology generates maximum energy transfer to the golf ball with every touch, thanks to progressive compression built into the Tri-Fast core design, producing explosive power. But don't think the stopping power isn't there... because it is! The Dual-Spin cover generates a tremendous spin rate when the ball lands on the green, providing exceptional drop and stop performance. The cover helps create extreme spin performance, especially when using short irons and wedges.
This ball generates long distance, high trajectory, extreme spin, and a softer feel than the TP5.
9 other products in the same category:
Customers who bought this product also bought: