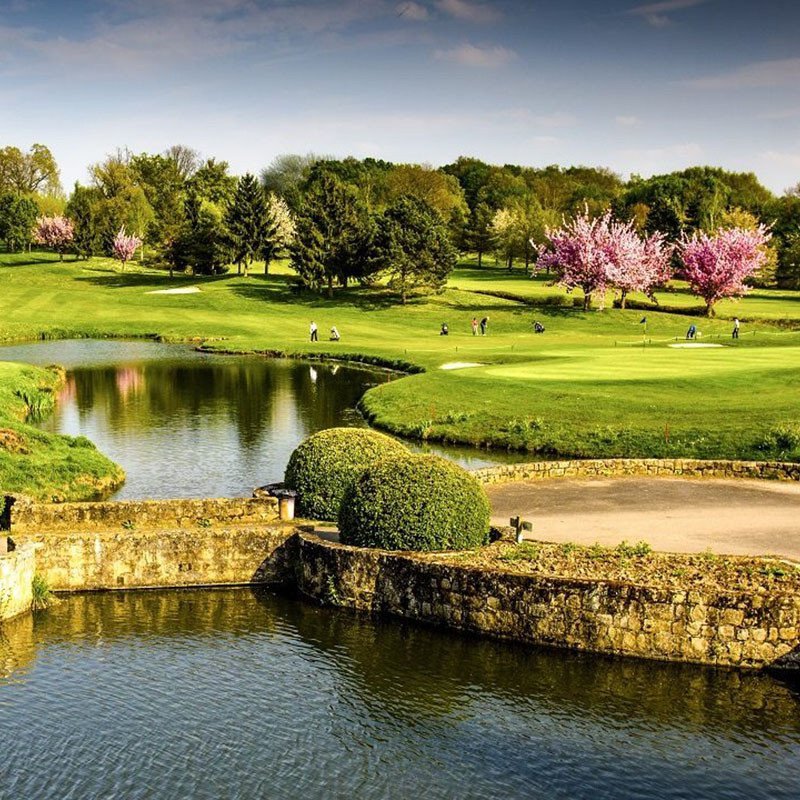  
CHATEAU DE CELY EXCUSIV GOLF
Nous vous proposons de participer à notre prochaine compétition au Golf du Château de Cély.
Le Golf du Château de Cély est situé à 45 kilomètres au sud de Paris dans le Pays de Fontainebleau.
Product customisation
Don't forget to save your customization to be able to add to cart
Idéalement desservi par l'autoroute A6, ce vaste et magnifique domaine de 55 hectares en Seine et Marne, comprend un château du XIVème siècle, un club-house avec bar, restaurant et salle de séminaires, un Practice de 17 postes et un parcours 18 trous long de 5874 mètres, homologué, pour joueurs de tous niveaux et de tous âges.
Ce Par 72 d'exception a été dessiné par Marc Adam et Patrick Fromanger en collaboration avec Jack Nicklaus Design. Parfaitement réalisé, chaque trou offre une perspective intéressante, un point de vue différent, permettant de multiples approches dans la plus pure tradition des golfs à l'Américaine.
Créé en 1990, le Golf du Château de Cély a accueilli les Championnats du Monde Féminins lors de son inauguration et figure parmi les plus beaux golfs d'Ile de France.
Lieu idéal pour apprendre le golf, grâce à la formule SWING 4U. Excellent restaurant (salle et terrasse). Une école de golf dynamique comble les plus jeunes.
Cette mixité fait de Cély un club où il fait bon vivre et nous vous attendons nombreux, même simplement pour boire un verre !
Route de Saint Germain, 77930 CELY EN BIERE
lat. 48° 28' 3" - long. 2° 31' 17"
Téléphone : 01 64 38 03 07
Site web : http://jouer.golf/cely/
6 other products in the same category: