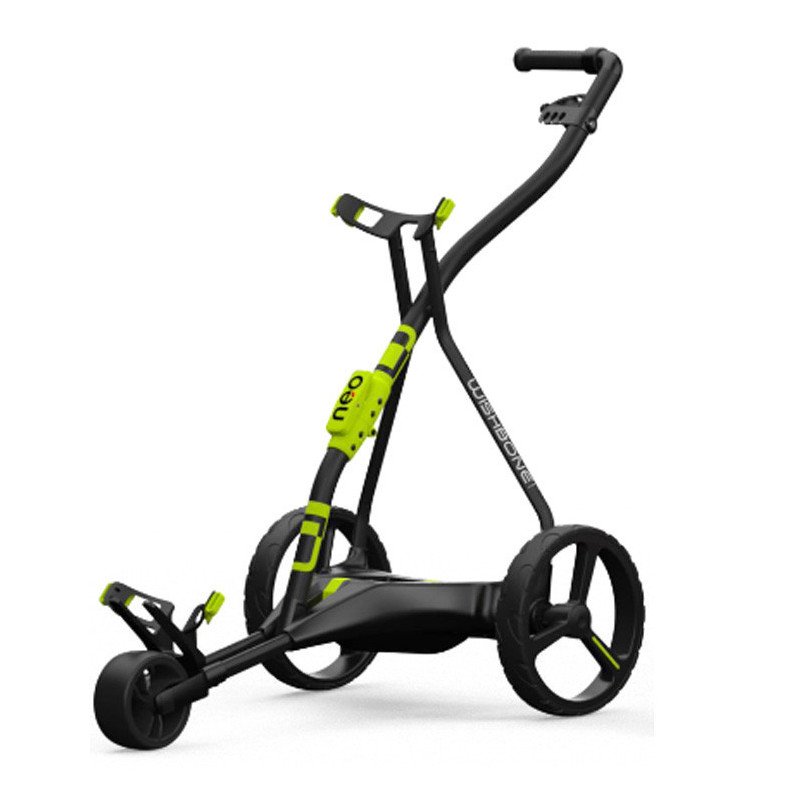  
WISHBONE NEO - Lithium electric cart - NEW
A simple and efficient electric cart
Based on our successful Wishbone One and Zero cart designs, NEO has a simple one-action fold for easy transport and storage. If space is an issue, the wheels are quick release and easily removable.
NEO has a thumb speed controller on the handle that incorporates a "soft start" function to prevent sudden increases in wheel power when starting.
NEO also features a "Cruise Control" function that allows the cart to move forward unassisted at any selected speed. This feature allows the player to walk beside the cart with both hands free, which is especially useful for long walks down the fairway while providing a more relaxing experience.
NEO's variable speed range is 0 km/h to 7 km/h, which helps both the slowest and fastest walkers.
NEO is capable of climbing steep hills with ease, this maneuverable cart offers maximum assistance to any golfer with minimal distraction.
NEO has a proven power and drive train and a high quality speed and battery controller to ensure many years of use on any course.
The standard 12.8V lithium battery is capable of covering more than 18 holes with power to spare, but in the unlikely event you lose power for any reason, the cart is capable of operating as a free push cart by moving the rear wheels at a second.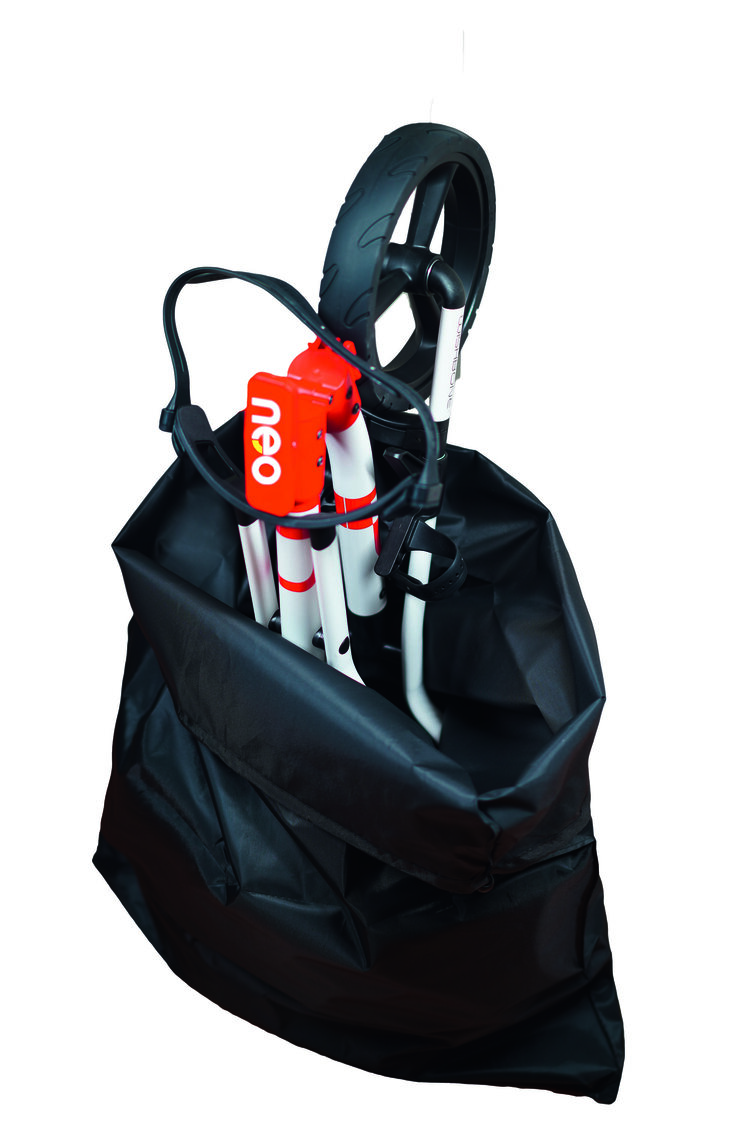 Features:
-Size open W59x L94 x H102cm
-Closed size W59 x L90 x H28cm
-Frame weight 6,75 kg
-Battery weight 1,50 kg
-Wheel weight 1.50 kg
-Total weight 9,75 kg
-Motor power 180w
-Lithium battery 12,8 V 153 Wh.
Specific References
EAN13

4047357123118
5 other products in the same category: