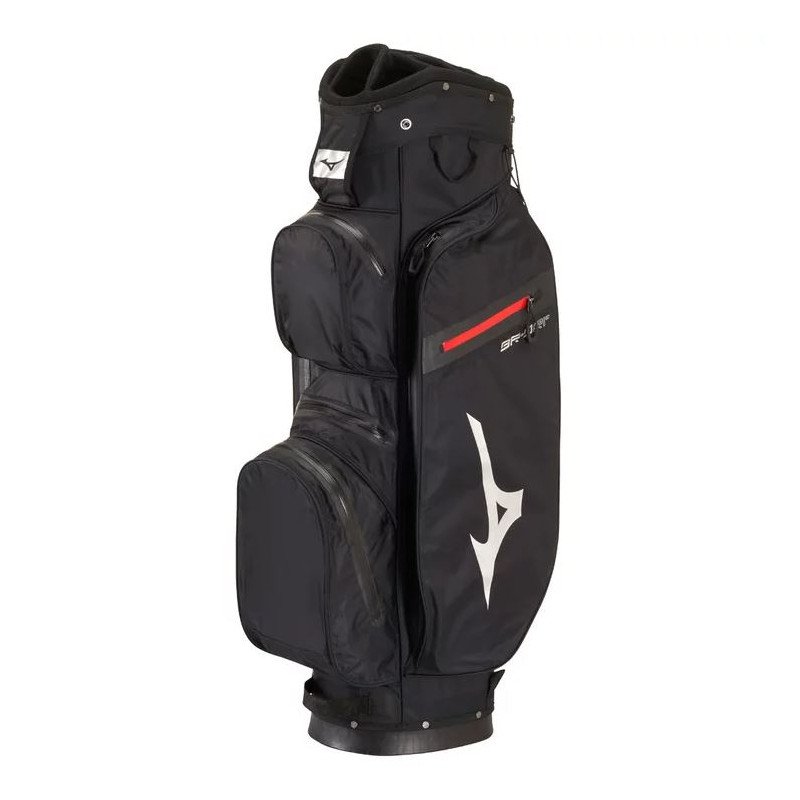  
MIZUNO - WATERPROOF CART BAG BRDRI - 2021-2022
The Mizuno BRDRI CART 2021-2022 waterproof golf bag features 7 pockets and 14 full-length dividers, making it easy to manage your equipment
Cart compatible, the BRDRI 2021-2022 waterproof golf bag from Mizuno is perfect for protecting your equipment from moisture when the rain comes during the game.
It features 14 full-length compartments that make organizing your set of clubs a breeze.
With 7 pockets, one of which is insulated to keep your beverages cool, there is plenty of room to store your accessories and gear.
The Mizuno BRDRI 2021-2022 has a rain hood, towel holder, glove holder and a handle that makes it easy to install the bag on the golf cart.
2 other products in the same category: